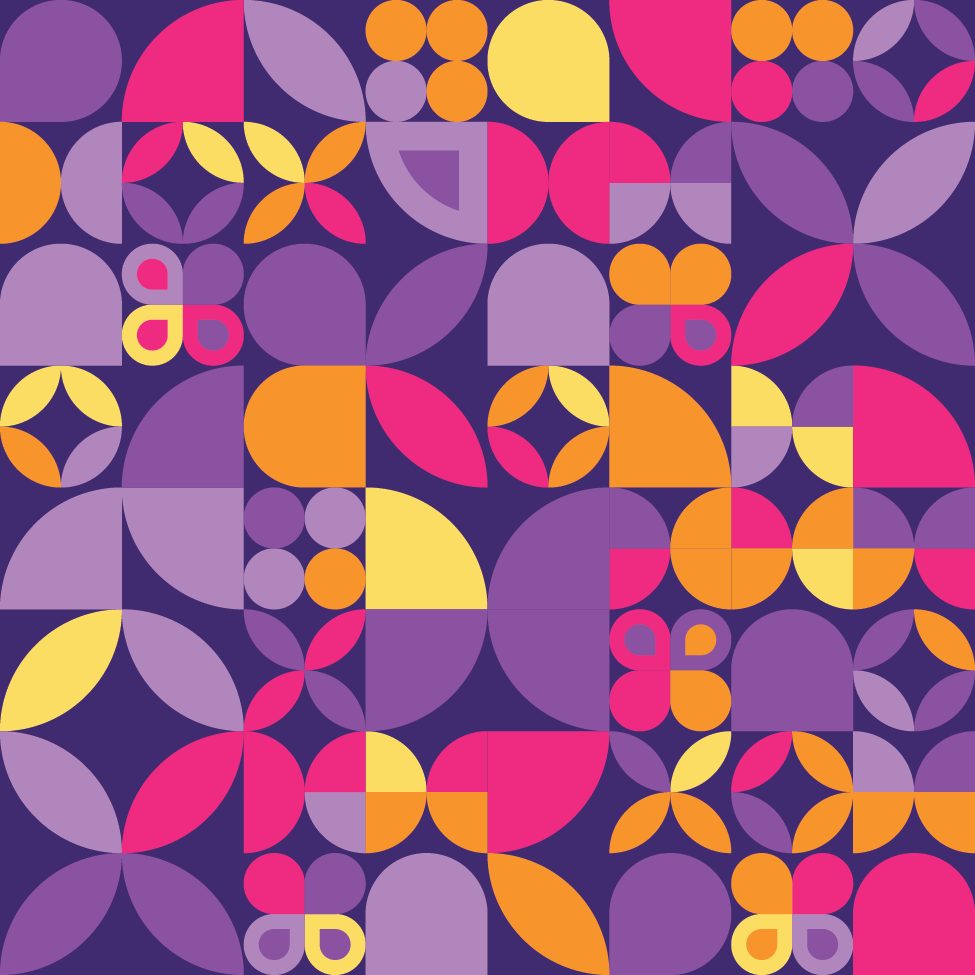 Frequently Asked Questions
The issue relates to small music boxes that were provided as free gifts to customers from the manufacturers of the Hot Chocolate Design-brand shoes, from December 2019 onwards. These free gifts were shipped with purchases made around the Halloween and Christmas periods. We are aware of a
potential safety risk regarding the batteries used in these gifts.
Ensure they are out of reach of children. Then safely and
responsibly dispose of the batteries.
Some major retailers offer battery recycling facilities,
including Bunnings, Aldi, Officeworks, IKEA, and Battery World. Many local councils have battery recycling services, or you can find a local battery drop-off point here.
As soon as we were made aware, we contacted the manufacturer to alert them to the issue, and we immediately stopped shipping these gifts
with orders. We acted quickly to let our customers know as soon as possible. Where required, we will work with any authorities and regulators to manage the
issue responsibly.
The music boxes were provided as a free gift by the manufacturer. As such, there will be no refunds offered.
Bloody Christmas
Ginger Bread
Vintage Christmas
Dear Santa
Make A Wish
Kitschy Christmas
Snowman
Christmas Joy
Shiny Cane
Warm Winter Wishes
Santas Cookies
Kitty Christmas
Poinsettia
Christmas Wishes
Winter Wonderland
President Of The Decorating Committee/Garlands
Reindeer Love
Christmas Feast
Elf
Stealing Christmas
Cozy Christmas
Baking Christmas
Betty Claus
Monster Box
BOO
Phantom Mermaids
Spooky Toys
Sugar Skull
Crazy Bones
Pumpkin Queen
Black Cat
Gray Pumpkin
Purple Pumpkin
Black Glitter Halloween
Ghost Love
Witch Up
Venom
Hocus Pocus
Spirit Board
Toxic Halloween
Spidora
Midnight Dance
Haunted House
Trick Or Kittens
To exchange for size, please refer to the return/exchange slip included with your order. If you no longer have the slip, please write a short note to include with your exchange parcel giving us 3-4 options for exchange in case your preferred size or style is not available. If you only want the original style in a different size and it is unavailable, we will offer store credit or a refund instead. Please return the shoes within 30 days of receving them in original, unworn condition using either of the following methods:
A: Hop on and buy the correct size/style you area after, and then return the original pair or pairs to us using the method described below WITHOUT the second satchel (no need to include it as we're already organising shipping for the new order). Include a short note with your new order number so we know to waive the restocking fee for you as you have already purchased your exchange pair. We will then return your purchase price in full provided the shoes returned to us are in brand new, unworn condition and were posted within our 30 day policy timeline.
B: Traditional exchange instructions:
Purchase two appropriately sized, tracked satchels from your local Aus Post shop. (If not using a post satchel, make sure you ask the lovely folks at your local PO to duplicate the shipping label so that you are sending us a prepaid satchel or envelope, otherwise there will be a delay in exchanging your item/s while we contact you and wait for the postage to be paid.) Address one satchel to yourself, and enclose that one along with the shoes and your return/exchange slip OR a short note (with your name and phone number, and exchange instructions) inside the other satchel, addressed to us here at Popping Candy 18 Concorde Way Bomaderry NSW 2541. Once the exchange arrives back to us, we will follow your instructions and get your new pretties on their way as quickly as possible. 
For most items (clearance, end of range, and some sale items are sold on an exchange-only basis and will say this in the description of the item) we happily offer a refund for any reason (fit, change of mind, etc), provided the item/s are returned within 30 days of receipt in original condition (including all packaging and tags). The buyer will cover all postage costs and incur a 10% restocking fee in the case of a return for refund.If you'd like to opt for a voucher instead of a refund, we will waive the restocking fee as this lessens our admin/book keeping costs.
We sure do! Shipping will automatically calculate for you at checkout based on the weight of the items in your cart, and if you choose, it will be shown in your local currency. We cannot control fees and charges assigned on arrival by your country's government, so please be aware that these charges are likely, and factor them into your purchase decision. Also UK residents please note that due to new rules post-Brexit, your cart must total over $270 (135GBP not including shipping) in order to meet the minimum order value we need to declare, sorry about that!
Please note we cannot ship Hot Chocolate Design shoes or accessories to Canada, UK, South Africa or New Zealand as all those countries currently have their own Authorised Wholesalers. Please contact local stockists for HCD merch in your respective countries.
If you receive a faulty item, please let us know immediately so we can rectify the issue.
Popping Candy warrants all footwear to be free of defects in material or workmanship for a period of 12 months from the original date of purchase. The footwear warranty covers defect of workmanship and materials, but does not cover damage caused by accident, improper care, negligence, normal wear and tear, or the natural breakdown of colors and material through time, exposure or extensive use.  If a Popping Candy product is found to be defective after inspection by a warranty technician, we will repair or replace the product with an existing comparable model.  Popping Candy is not liable for any damages, losses and/or costs incurred resulting from the loss or usage of our products.
Limited Warranty Policy Limitations
Warranty policy is subject to the following limitations:
All warranty claims must be accompanied by the original purchase receipt/proof of purchase. All warranty claims returned must have prior return authorization – email ness@poppingcandy.com.au to make a claim. Please be sure to include photos and a description of the issue.
HCD – We are the official Australian distributors for Hot Chocolate Design. 🙂 Because there are well over 150 different designs in the flats alone, it is physically and financially impossible for us to keep every style in stock all the time. We place orders direct with HCD's factory every 6-8 weeks to try and keep rotating through the ranges, but their designers are so prolific that most of these orders also include brand new designs as well, so this limits the number of restocked styles we can afford. We are also somewhat limited to what HCD themselves have chosen to restock, as our orders are combined with theirs to assist with meeting factory minimum order quantities (which sometimes can be as high as 300 pairs per pattern!), but occasionally if a popular design is running low and HCD hasn't included it in the planned restock, we will take a risk and order them anyway, despite the higher cost to do so. A handful of designs have been slated by HCD as special edition and we are unable to restock these styles – Dorothy, Emerald, Salem, Black Unicorn, Christmas Kitsch, and Dalmatians.
HCD Heels, platforms, totes, wallets and minis don't sell as well or as fast for us as the flats ranges do, so they are restocked in lower quantities and less often. If there is a pair you are desperate for, please email ness@poppingcandy.com.au with the subject line "Most Wanted List" and include the style/s and size/s you are searching for, and if we have the opportunity to get these for you, we will let you know.
CandyPOP flats and SugarPOP heels – these brands are our house brands. We are in the design phase now of the next collection of SugarPOP kitten heels and hope that as things get back to business as usual for our factories, we will be able to have fresh designs for you late this year or early next. CandyPOP flats will not be restocked, but we hope to have a new flats range for you in the future!
We endeavour to pick and pack your order within 1-2 business days of receiving payment. Occasionally, increased traffic on the website makes this impossible, but in most cases you will receive your tracking number within the above time frame. If you have not received an email update with tracking details within 2 business days, please check your junk folder, and if your update isn't there, please contact us at info@poppingcandy.com.au. 
FOR AUSTRALIAN ADDRESSES: A large percentage of our orders are shipped via Aramex, formerly Fastway couriers. Shipping times vary around Australia so please refer to www.aramex.com.au for more information on approximate shipping times in your suburb. Occasionally, there is no Aramex franchise servicing certain regional or rural areas, and in that case Aramex will onforward your parcel to Australia Post or a local courier. If you check your tracking and see simply that it was picked up in Wollongong (our local depot) but no further information is available, please call Aramex on (02)4272 3833 and quote your tracking number, and they can give you the onforwarder info. Alternatively please email us at the above email address and we can follow up for you.
FOR INTERNATIONAL ORDERS: We use Australia Post exclusively for overseas shipping. Times will vary depending on the destination coutry. We send international parcels with tracking and you will receive email updates at each stage of the shipping process. If you need your order quickly, please email us to request an upgrade to Aus Post's international express service, which generally arrives within 7-10 business days to most worldwide addresses. There is an additional charge for this service, so please let us know either prior to placing your order, or shortly thereafter so we can invoice you for the balance owing and get your parcel shipped quickly.
We often do preorders so that our customers can secure high demand products before they have actually arrived in Australia, but have been released by the brand in other countries (Vendula and/or Hot Chocolate Design, most often!). A preorder purchase is like any other purchase with us, in that you order and pay in full at the time you place the order. There is a VERY small chance with preorders that when the stock arrives from the factory, quantities we were promised have not been delivered. This has happened only once in 8 years, but if it should happen where we are unable to supply a preorder due to non-delivery of our stock as ordered, we will first endeavour to source the item elsewhere. If this is not possible, you wil be offered a replacement of a similar item from current stock, or refunded in full if that is your preference. Chances of this happening are tiny but we want you to understand it is possible. Preorder periods generally run until the stock arrives, or sells out, whichever comes first. If you have questions please email us at gayle@poppingcandy.com.au
Rather than offering traditional laybuy, we now offer several Buy Now, Pay Later options including AfterPay, LayBuy and PayPal's Pay in 4 service, so you can buy now and pay it off using accounts with any of these providers.
Please contact us immediately at info@poppingcandy.com.au or text Ness on 0455049250 if you have received an incorrect, damaged or defective item in a shipment so that we may correct the problem for you quickly. Please include a photo or short video of the issue so we can immediately understand the problem and work with you to sort it out. 
CHOCOLATICAS – For spot cleaning of CANVAS finish Chocolaticas only, use a baby wipe or soft brush with mild soapy water, or even a white eraser. For darker marks, try a bit of Gumption or Jif with water, and scrub gently with a toothbrush, then wipe clean with a damp cloth. For a more thorough clean (every 6-10 weeks), put them into a lingerie bag or pillowcase and send them through a cold water wash on the gentle cycle, no bleach.
CANDYPOPs and SUGARPOPs or any other faux leather styles (HCD, Irregular Choice, etc) should not be cleaned with baby wipes, and cannot be put in the washing machine. If they are dusty or have a smudge of dirt/mud, use a gentle soap and water on a soft cloth to loosen the dust and dirt. If either CandyPOP or SugarPOPs have a dark streak or smudge from when your feet kick together as you walk, use a tiny amount of Planet Ark Orange Oil (available at the supermarket in the cleaning aisle) on a cotton bud or soft cloth to gently and carefully buff the smudge away.